Saraband by Leroy Anderson: official website, complete reference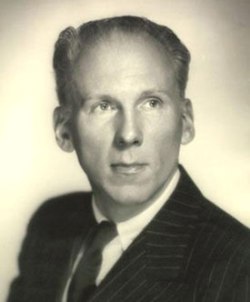 Composition:
"Saraband"
Composer:
Leroy Anderson
Copyright:
© 1948 (Renewed) Woodbury Music Company LLC
Completed:
January 4, 1948
Instrumentation:
Orchestra
First Performed:
May 27, 1948, Arthur Fiedler, conductor, Boston Pops Orchestra, Symphony Hall, Boston, Massachusetts
First Recording:
September 11, 1950, Leroy Anderson, studio orchestra, Decca Records [analog monaural], New York, New York
Length:
3:05
First Stereo Recording:
June 5, 1959, Leroy Anderson, Decca Records, New York, New York
Transcriptions by Leroy Anderson:
Piano; Duet for One Piano; Trumpet (Cornet) and Piano; Violin and Piano; Violin, Cello and Piano;

Composer quotes:
" I have often wondered if our modern popular dance forms such as the foxtrot and rhumba will be used by composers two centuries from now as much as the 18th century classical dances are used by composers of the present day. The gigue, hornpipe and pavane of the classical suites are still used today, but with modern touches and in modern styles. In the setting of 'Saraband', I have kept the slow triple rhythm of the classical saraband in the melody but the underlying rhythm has been doubled in tempo to produce the effect of the modern foxtrot. In the middle section, however, the slow triple rhythm is heard alone for a while, like an echo of the past, but then the doubled rhythm is resumed. "
-
Leroy Anderson
---
"I've always thought of Leroy Anderson's music as being as sophisticated as any of the so-called big names that we do; it's just that he did it in miniature. So is it any different when a short Leroy Anderson piece parodies, or tries to pay homage to, a dance form like the saraband ? Is that any different, really, than Mozart, who would poke fun at the same form, or Brahms or Schubert or Mahler ? I don't think so."

- Leonard Slatkin, conductor
---
Significant recording
Leroy Anderson conducted a studio orchestra in his September 11, 1950 Monaural recording of "Saraband" for Decca Records. 49 musicians, many of whom were the Principals of their respective orchestra sections, came to perform for the recording. They were chosen from the New York Philharmonic, the Chamber Music Society of Lincoln Center, the NBC Symphony, the Philadelphia Symphony Orchestra, Chicago Symphony Orchestra, The Goldman Band and the Beaux Arts Trio.
The studio orchestra included 10 First Violins, 6 Second Violins, 4 Violas, 4 Celli, 3 Basses, 3 Flutes, 2 Oboes, 2 Clarinets, 2 Bassoons, 4 Horns, 3 Trumpets, 2 Trombones, 3 Drummers and 1 Pianist.