News about Leroy Anderson and his music
concerts, performances, video, events
"Sleigh Ride", "A Christmas Festival", "Suites of Carols"
Holiday Concerts 2020 - 2021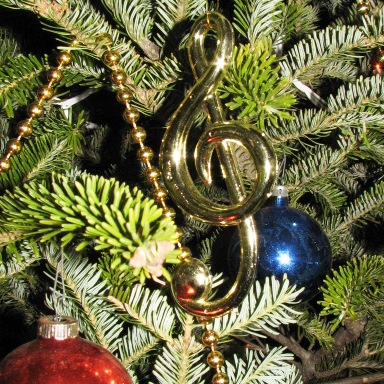 Thank you to the orchestras, bands, soloists, choruses and other ensembles all over the world who are preparing virtual performances of "Sleigh Ride", "A Christmas Festival", "Suites of Carols" for brass choir, string orchestra and woodwind ensemble, and other Leroy Anderson compositions in November and December 2020 and January 2021. We look forward to sharing the links to your performances below on this page if the links are available to the public. - the Anderson Family
Alabama
Alaska
Arizona
Canyon del Oro High School String Orchestra, Tucson, Arizona
Desert Ridge High School Orchestra, Mesa, Arizona
Highland High School Orchestra, Gilbert, Arizona
Pima Community College Tuscon, Arizona
Youth Symphony of the Southwest, [A Christmas Festival] Mesa, Arizona
Youth Symphony of the Southwest, [Sleigh Ride] Mesa, Arizona
Arkansas
Arkansas Symphony Orchestra, Little Rock, Arkansas
Crystal Hill Elementary School, North Little Rock, Arkansas
Fort Smith Symphony Orchestra, Arkansas
Harrison High School Band, Harrison, Arkansas
Vilonia High School Band, Vilonia, Arkansas
Symphony of Northwest Arkansas, Fayetteville, Arkansas
and Ballet Arkansas performing "Sleighride Together"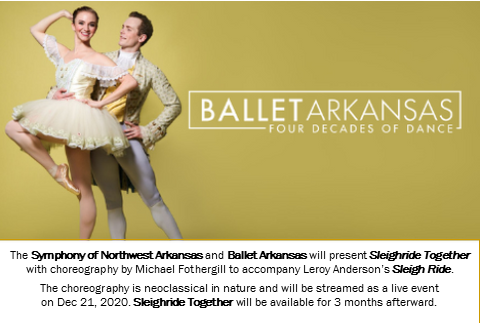 Ballet Arkansas + Symphony of Northwest Arkansas present
Sleighride Together
with choreography by Michael Fothergill to accompany Leroy Anderson's
Sleigh Ride
.
Texarkana Symphony Orchestra, Arkansas
California
All Seasons Orchestra, Eureka, California - Sandpaper Ballet
Bakersfield Symphony Orchestra, California
Bullard Talent School, Fresno, California
California Youth Symphony Wind Ensemble, California
Cambrian Symphony, San Jose, California
Canyon Crest Academy, San Diego, California
Carmel Symphony Orchestra, Carmel, California
Castillero Middle School Band, San Jose, California
Clovis Community Band, Clovis/Fresno, California, "Sleigh Ride" and "Belle of the Ball"
Cuesta College Community Band, San Luis Obispo, California
Franklin High School Wind Ensemble, Elk Grove, California - A Christmas Festival
Gospel Outreach, Eureka, California
Independence High School Wind Symphony, Bakersfield, California
Jewel Box Children's Theater Company, Long Beach, California
Laguna Community Concert Band, Laguna Beach, California
Leigh High School Symphonic Winds, San Jose, California
LMC Sax Ensemble / Live Music Center, Kate Agioris - arranger,
Vacaville, Solano County, California
Modesto Symphony Orchestra Brass Quintet, Modesto, California
NAMM (National Association od Music Merchants) Foundation, Anaheim, California
Newark Symphonic Winds, Newark, California
Sacramento Choral Society and Orchestra - "A Christmas Festival",
Sacramento, California
Sacramento Choral Society and Orchestra - "Sleigh Ride",
Sacramento, California
San Diego Harp Society, Sophie Graf, "Sleigh Ride" by Leroy Anderson, arr. Ray Pool
San Fernando Valley Master Chorale, San Fernando, California
Santa Monica High School Orchestra, Santa Monica, California
Stanford Jazz Workshop, Stanford, California
Vallejo Symphony Brass Quintet, Vallejo, California
Westlake High School, "A Christmas Festival", Ventura County, California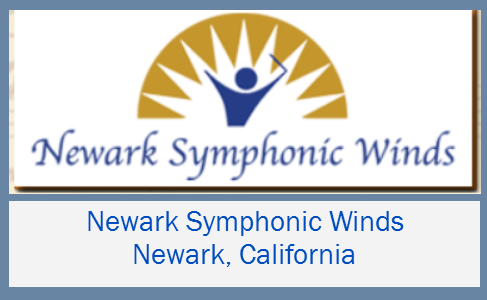 Colorado
Connecticut
Eastern Connecticut Symphony Orchestra, New London, Connecticut
New Milford High School Symphonic Band & Orchestra "A Christmas Festival", New Milford, Connecticut
Northeast Connecticut Community Orchestra
Woodstock, Connecticut [cancelled]
Northwestern High School Band, Connecticut
Staples High School Orchestra, Westport, Connecticut
Torrington Symphony Orchestra, Torrington, Connecticut
The Vernon Chorale, Vernon, Connecticut
Yulia Fedorov, "Andante from Concerto in C for Piano and Orchestra",
Music from Leroy Anderson House, Woodbury, Connecticut
Delaware
Florida
Bay High School Combined Choirs, Panama City, Florida
Brevard Symphony Orchestra, Melbourne, Florida
Central Florida Youth Saxophone Ensemble, Winter Springs, Florida
Dade City Symphony, Florida
Dunedin Concert Band, Dunedin, Florida
Greater Miami Symphonic Band, Miami, Florida
Gulf Coast Symphony, Florida Southwestern State College, Florida
Jacksonville University Orchestra, Florida
New World Symphony, Miami Beach, Florida
Saint Leo University, Saint Leo, Florida
Sarasota Orchestra, Sarasota, Florida
Satellite High School Symphonic Strings, Brevard School District, Melbourne, Florida
State College of Florida, Manatee-Sarasota
Venice Symphony Orchestra, Venice, Florida
Georgia
Georigia Tech School of Music, Atlanta, Georgia
Golden Bells of Atlanta, Atlanta, Georgia
Milton High School Wind Ensemble, Milton, Georgia
Webb Bridge Middle School Band, Alpharetta, Georgia
West Forsyth Wind Ensemble, Forsyth, Georgia
Westminster Schools, Atlanta, Georgia
// Sleigh Ride has been an audience favorite for YEARS ! And it is really fun to play !!

Marcy Olhausen
Golden Bells of Atlanta, Georgia

Guam
Idaho
Boise Philharmonic, Boise, Idaho
Capital High School Bands, Boise, Idaho
Illinois
// Leroy Anderson had such a gift for scoring the orchestra to sound like a sleigh dashing through the snow, including sleigh bells, the cracking of the whip and even a horse's whinny performed by the trumpet at the end.

Teresa Muir, President
DuPage Symphony Orchestra, Illinois

Aurora Christian High School Band, ("A Christmas Festival" @ 17:50) Aurora, Illinois
Chamber Orchestra 309, Peoria, Illinois
Champaign-Urbana Symphony Orchestra, University of Illinois
* Mrs. Eleanor Anderson's "alma mater"
DuPage Symphony Orchestra, Naperville, Illinois
Eastern Illinois University, Illinois
Edison Junior High School Wind Ensemble, Rock Island, Illinois
Evanston Symphony Orchestra, Evanston, Illinois
Illinois Valley Symphony Orcestra, Ottawa, Illinois [cancelled]
Jefferson JHS Band, Naperville, Illinois
Kishwaukee Symphony Orchestra, DeKalb, Illinois
Lincoln Park High School, Chicago, Illinois
Morgen Low, Chicago, Illinois
New Symphony, Glen Ellyn, Illinois
North Central College Orchestra, Naperville, Illinois
Northshore Concert Band, Evanston, Illinois
Parkland Chamber Singers + Orchestra
Parkland Concert Band + Wind Ensemble, Champaign, Illinois
Rockford Symphony Orchestra, Rockford, Illinois
Wake Forest University, Wake Forest, Illinois
Washington Community High School, Illinois
* choreography - dance
Washington Junior High School Wind Ensemble, Rock Island, Illinois
Indiana
Evansville Philharmonic Orchestra, Evansville, Indiana
Fishers High School Band, Fishers, Indiana
Kokomo Park Band, Kokomo, Indiana
Mount Vernon High School Band, Mount Vernon, Indiana (Sleigh Ride)
North Central Bands Wind Ensemble, Indianapolis, Indiana
Smith-Green Community Schools, Indiana
South Bend Symphony Orchestra, South Bend, Idiana
Westminster Presbyterian Church, Muncie, Indiana
Iowa
Central College Symphonic Winds, Pella, Iowa
Dubuque Symphony Orchestra Holiday Brass, Dubuque, Iowa
Luther College, Decorah, Iowa
Wilson Middle School Band, Council Bluffs, Iowa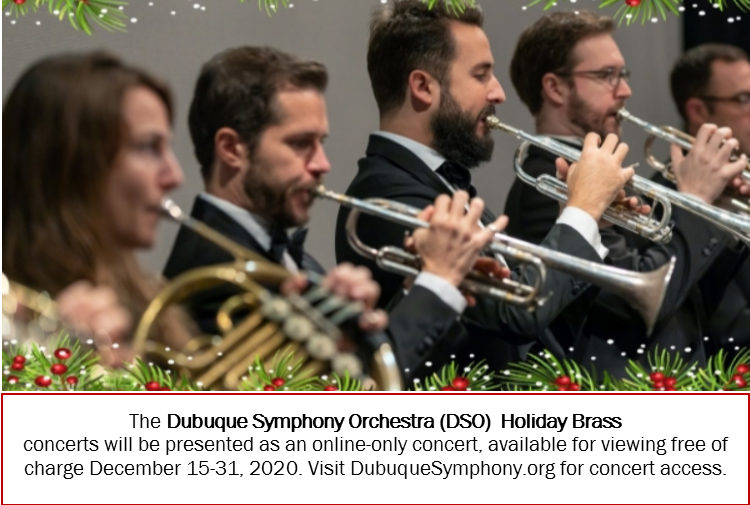 Kansas
Hesston College Fine Arts - Music Department, Hesston, Kansas
KTWU Public Television, Washburn University, Topeka, Kansas
MidAmerica Nazarene Bands, Olathe, Kansas
Prairie Star Middle School Band, Leawood, Kansas
Salina Symphony, Kansas
Smoky Valley High School, Kansas
Kentucky
Louisiana
Shrevesport Symphony Orchestra, Louisiana
Maine
Maryland
Annapolis Symphony Orchestra [cancelled]
Baltimore Brass Quintet, Sleigh Ride, Maryland
Baltimore Symphony Orchestra, Baltimore, Maryland
Charles County Youth Orchestra, Sleigh Ride (@ 5:57), Waldorf, Maryland
Columbia Orchestra, Maryland
Dematha Catholic High School Wind Ensemble, Hyattsville, Maryland
North Hagerstown High School Wind Ensemble, Hagerstown, Maryland
Prince George's Philharmonic, Greenbelt, Maryland
Susquehana Symphony Orchestra, Maryland
Massachusetts
// Leroy Anderson's music is a wonderful source of joy in these uncertain and difficult times.

Earl Powers, Manager
Cape Ann Symphony Orchestra, Massachusetts

Bedford Central School District Performing Arts Department, New Bedford, Massachusetts
Boston College Symphony Orchestra, Boston, Massachusetts
Boston Pops Orchestra, Boston, Massachusetts - Sleigh Ride
Boston Youth Symphony Orchestra, Boston, Massachusetts
Cape Ann Symphony, Cape Ann, Massachusetts
Chelmsford Community Band, Chelmsford, Massachusetts
Firebird Pops Orchestra, Wakefield, Massachusetts
First Religious Society Unitarian Universalist,
Justin J. Murphy-Mancini - piano, Newburyport, Massachusetts
Hanover High School Band, Hanover, Massachusetts
New Bedford Symphony Orchestra, New Bedford, Massachusetts
North Star Drum and Bugle Corps, Peabody, Massachusetts
Randolph High School Band, Massachusetts
Scituate High School Wind Ensemble, Scituate, Massachusetts
Sudbury Valley New Horizons Music, Wayland, Massachusetts
The Valley Winds, Western Massachusetts
Westwood School Band, Westwood, Massachusetts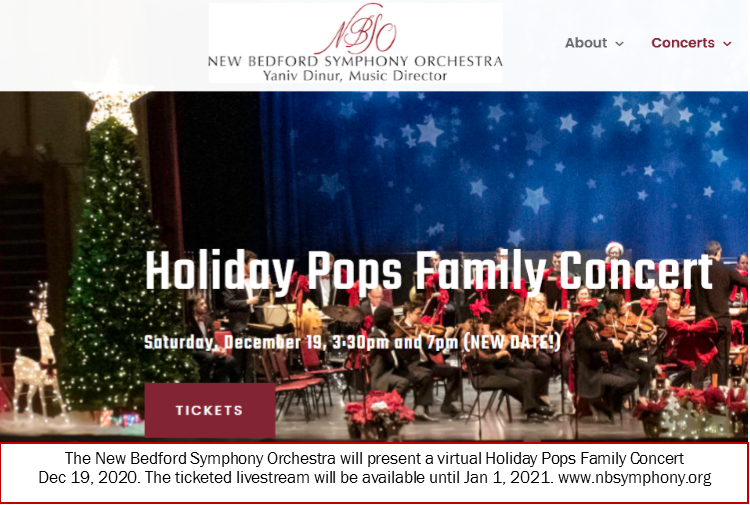 The New Bedford Symphony of Massachusetts presents Sleighride by Leroy Anderson as part of the Holiday Pops Family Concert 2020.
Michigan
Adrian City Orchestra, Adrian, Michigan
Battle Creek Symphony Orchestra, Michigan
Crystal Harding, (Sleigh Ride) Ypsilanti, Michigan
Dearborn Symphony Orchestra, Michigan
Dow High School Band, Midland, Michigan
Edwardsburg High School Concert Band, Edwardsburg, Michigan
First Presbyterian Church, Tecumseh, Michigan
Grand Haven High School Bands, Grand Haven, Michigan
Grand Rapids Symphony, Michigan
Holland Symphony Orchestra, Holland, Michigan
Kalamazoo Symphony Orchestra, Kalamazoo, Michigan
Lansing Concert Band, Lansing, Michigan
Lansing Symphony Orchestra, Michigan
Lowell Area Schools Band and Choir, Lowell, Michigan
Malow Junior High School, Shelby Township, Michigan
Michigan Philharmonic, Plymouth, Michigan
Plymouth-Canton Educational Park, Canton, Michigan
Minnesota
Minnesota Chorale, Minnesota - Sleigh Ride @ 26:20
Austyn and Robyn Menk - Sleigh Ride, piano duet, Le Center, Minnesota
The Minnesota Symphonic Winds, St. Olaf College
Minnesota Symphony Orchestra, Minneapolis, Minnesota
Woodbury High School Royals Band, "Sleigh Ride", Woodbury, Minnesota
Missouri
Kansas City Symphony, Missouri
Odyssey Chamber Music, Columbia, Missouri
Saint Charles Community College, Missouri
Saint Charles County Youth Symphony,
Francis Howell North Knight Choirs,
Missouri Baptist University, Saint Louis, Missouri
Saint Louis Symphony Orchestra, Saint Louis, Missouri
Montana
Billings Symphony Orchestra, Montana
Charles M. Russell High School, Great Falls, Montana
Frank Brattin Middle School Band, Colstrip, Montana
Glacier Symphony Orchestra + Chorus, Glacier, Montana
Great Falls Symphony Orchestra, Great Falls, Montana
Nebraska
Howells-Dodge Schools, Howells, Nebraska
Liberty Middle School Band, Papillon, Nebraska
Midland University Performing Arts, Fremont, Nebraska
Mickle Middle School Band, Lincoln, Nebraska
Stanton High School, Stanton, Nebraska
Nevada
Mountain View Lutheran School, Las Vegas, Nevada
Reno Philharmonic, Nevada
New Hampshire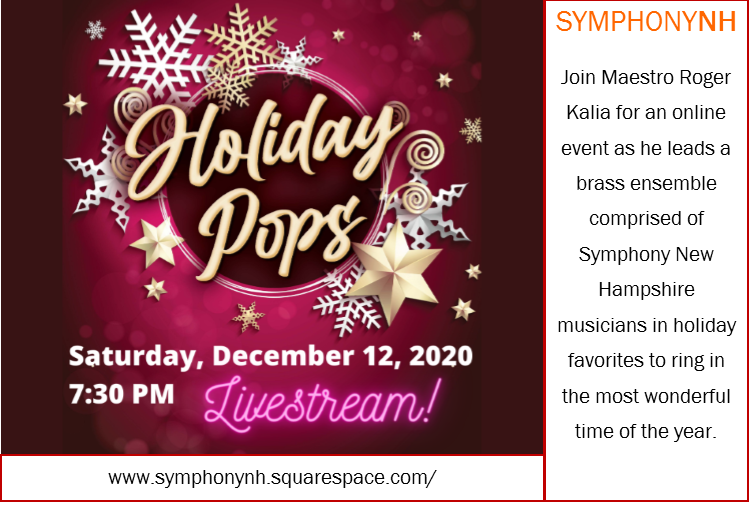 New Jersey
Blair Academy Wind Ensemble, Blairstown, New Jersey
"A Christmas Festival" Capital Philharmonic of Trenton, New Jersey, Daniel Spalding, conductor
and Princeton Girl Choir, Lynnel Joy Jenkins, Artistic Director, New Jersey
College of New Jersey Music Department, Ewing, New Jersey
John P. Stevens High School Wind Ensemble, Edison, New Jersey
Morris Plains Community Band, Morristown, New Jersey
New Jersey Symphony Orchestra, New Jersey - Sleigh Ride
Pequannock Township High School, Pompton Plains, New Jersey
Holiday Concert (Sleigh Ride @ 40:46)
Sleigh Ride video
Princeton Symphony Orchestra, New Jersey
Rowan University Wind Ensemble, Glassboro, New Jersey
Westfield High School Wind Ensemble, Westfield, New Jersey
// We love Leroy Anderson !!!

Elizabeth Thompson, Asst. Librarian
Princeton Symphony Orchestra, New Jersey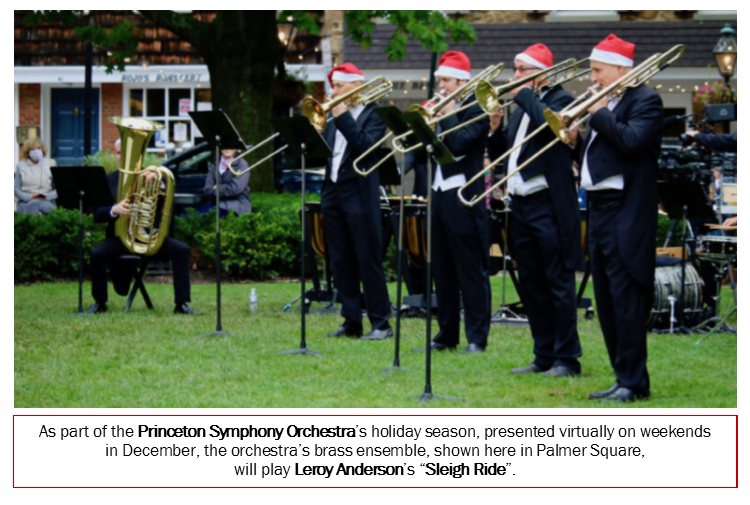 New Mexico
New York
Amherst High School Band, Amherst, New York
Binghamton High School Symphonic Winds, Binghamton, New York
Brockport Symphony Orchestra, New York
Buffalo Niagara Concert Band, Buffalo, New York
Buffalo Philharmonic Orchestra, New York
Depew Union Free School Band, Depew, New York
Deon Byrd, Sleigh Ride - Trombone and Euphonium
East Islip High School Orchestra, East Islip, New York
Gardner-Dickinson School, Troy, New York
George Fischer Middle School, Carmel, New York
Harrison High School Band, Harrison, New York
Hoff-Barthelson Music School - Flute Club, Scarsdale, New York
Lancaster High School Band, Lancaster, New York
LeRoy Central School District Senior High School Band, LeRoy, New York
Massena Central School Band, Massena, New York
Radio City Rockettes, New York
* choreography - dance
National Youth Orchestra, Carnegie Hall, New York
Nazareth College Bands - Wind Symphony, Rochester, New York
Newburgh Middle Schools, Newburgh, New York
New York Philharmonic Brass Choir, New York, New York
New York Youth Symphony, New York, New York
Orchestra of the Southern Finger Lakes, New York
Rockland County (NY) Music Educators Association, Rockland County, New York
Schenectady Symphony Orchestra, Schenectady, New York
Shenendehowa High School Music Faculty, Clifton Park, New York
Symphonic Pops of Long Island, A Christmas Festival
Syosset High School Band, New York
Valley Stream Unified School District, Valley Stream, New York
West Clermont Middle School Band, Batavia, New York
Webster Village Band, Webster, New York
West High School Band, West Seneca, New York
Westminster Presbyterian Church, Buffalo, New York
// Holiday concerts would not be what they are without "Sleigh Ride"

Glen Cortese, Artistic Director of Schenectady Symphony Orchestra and of Western NY Chamber Orchestra; Artist in Residence, Cathedral of St. John the Divine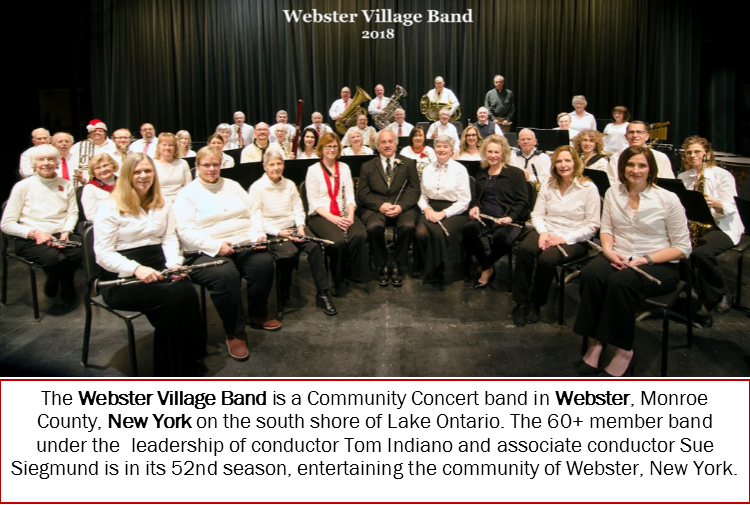 North Carolina
Appalachian Symphony Orchestra, Appalachian State University, Boone, North Carolina
Charlotte Symphony Orchestra, North Carolina
Davidson College Symphony, North Carolina
Durham Community Concert Band, Durham, North Carolina
Durham Medical Orchestra, Durham, North Carolina
Leesville Road High School Symphonic Band, Raleigh, North Carolina
North Carolina Brass Band, High Point, North Carolina
North Carolina Symphony Orchestra
Queen Street United Methodist Church, Kinston, North Carolina
Raleigh Flute Choir. Raleigh, North Carolina
Weddington High School Band, Matthews, North Carolina
Western Harnett High School Jazz Band, Lillington, North Carolina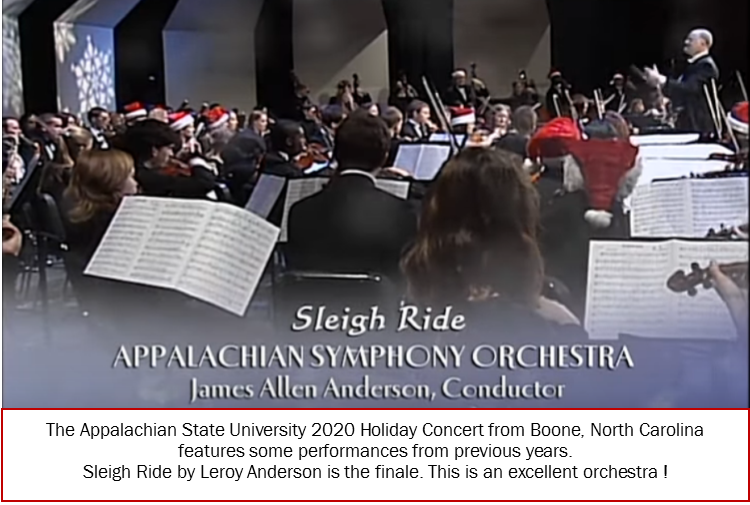 North Dakota
Valley City High School Band, Valley City, North Dakota
Ohio
Akron Public Schools. East Community Learning Center, Akron, Ohio
Avon High School Wind Ensemble, Avon, Ohio
Baldwin Wallace Conservatory of Music, Berea, Ohio
Berkshire City Schools, Burton, Ohio
Chagrin Falls Studio Orchestra, Ohio
Cincinnati Opera, Ohio
Cincinnati-College Conservatory of Music, Ohio
Cleveland Orchestra, Cleveland, Ohio
Columbus Symphony Orchestra, Ohio
John Carroll University, University Heights, Ohio
Lake High School Symphonic Winds, Uniontown, Ohio
Miami Valley Symphony Orchestra, Dayton, Ohio
Otterbein University Music Department, Westerville, Ohio
Parma Symphony Orchestra, Parma, Ohio
Princeton High School Symphonic Band
Cincinnati, Ohio
Reynoldsburg Community Band, Reynoldsburg, Ohio
Toledo Symphony Orchestra, Toledo, Ohio
Tuscarawas Valley Jazz and Concert Bands, Zoarville, OH
Ursuline Academy, Cincinnati, Ohio
Warren Philharmonic Orchestra, Warren, Ohio
Westlake High School Symphonic Band, (A Christmas Festival) Westlake, Ohio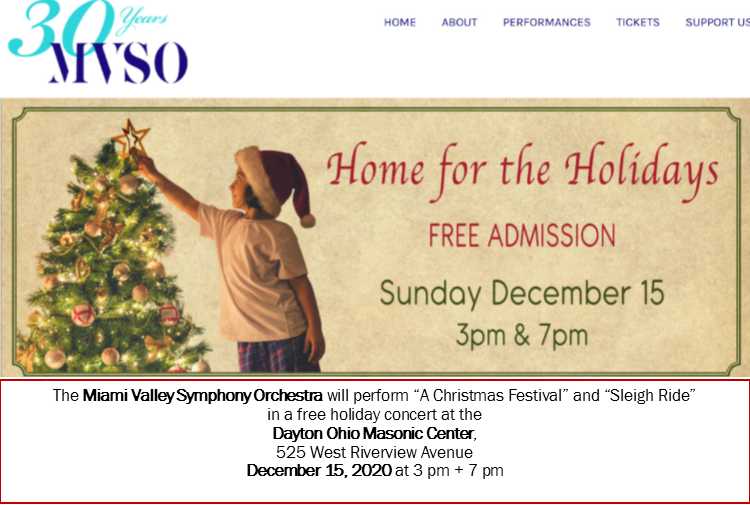 Oklahoma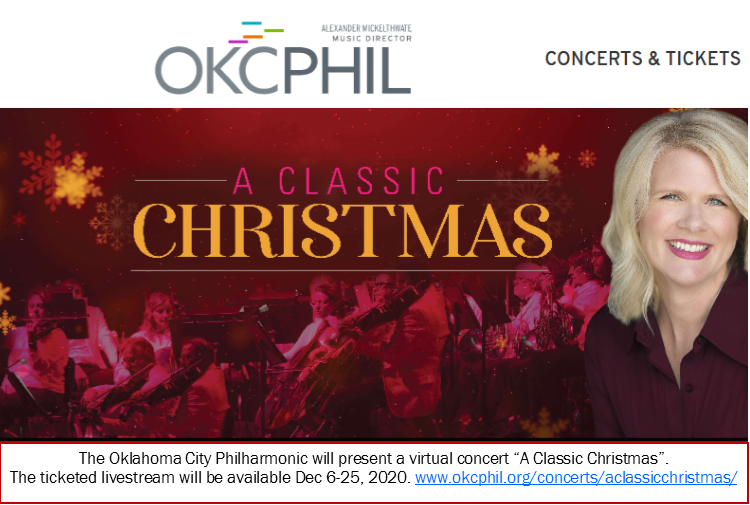 Oregon
Daniel Cathey III, Eugene Concert Orchestra, Eugene, Oregon
Estacada High School Band, Estacada, Oregon
Portland Youth Philharmonic, Portland, Oregon
Sprague High School Bands, Salem, Oregon
West Salem High School, Salem, Oregon
Pennsylvania
Allegro Orchestra Lancaster, Lancaster, Pennsylvania
Boyertown Area Senior High (BASH) Orchestra, Boyertown, Pennsylvania
Drexel University Jazz Ensemble, Pennsylvania
Erie Philharmonic, Pennsylvania
Franklin + Marshall College Symphonic Winds, Lancaster, Pennsylvania
Garnet Valley High School, Glen Mills, Pennsylvania
Girard Academic Music Program (GAMP), (Blue Tango) Philadelphia, Pennsylvania
Pope John Paul II High School, Royersford, Pennsylvania
Juniata Valley Senior High School Band, Alexandria, Pennsylvania
Keystone College Department of Performance Music
Video of "A Christmas Festival" and Video of - "Sleigh Ride"
LaPlume, Pennsylvania
Millersburg Area High School Band, Millersburg, Pennsylvania
Monongahela Church of Jesus Christ, Monongahela, Pennsylvania
Nazareth High School Band, Nazareth, Pennsylvania
North Hills School District, Pittsburgh, Pennsylvania
North Pocono High School Orchestra, Covington Township, Pennsylvania
North Pittsburgh Symphonic Band, North Pittsburgh, Pennsylvania
Pennsylvania Chamber Orchestra, State College, Pennsylvania
Philadelphia Youth Orchestras, Philadelphia, Pennsylvania
Pittsburgh Symphony Orchestra, Pennsylvania
Radiant Strings, Pittsburgh, Pennsylvania - Sleigh Ride, string quartet
Saint Luke Lutheran School, Cabot, Pennsylvania
Upper Saint Clair High School Wind Bands, Pittsburgh, Pennsylvania
Westmoreland Symphony Orchestra, Pennsylvania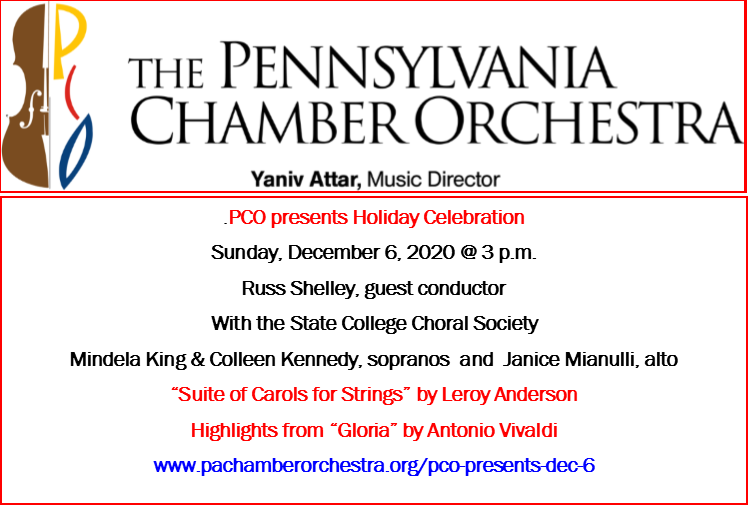 South Carolina
Charleston Symphony Orchestra, Charleston, South Carolia
South Dakota
Augustana University School of Music, Sioux Falls, South Dakota
Jones County School Band, Murdo, South Dakota
Tennessee
Cumberland Quintet, Tennessee Tech Unviversity, Cookeville, Tennessee
Knoxville Symphony Orchestra, Knoxville, Tennessee
Memphis Youth Symphony Program, Memphis, Tennessee
Lee University Chamber Strings Ensemble, Tennessee
Oakridge Community Band, Oakridge, Tennessee
Texas
Apollo Junior High School Bands, Richardson, Texas
Baylor University School of Music, Waco, Texas
Berkner High School Bands, Richardson, Texas
Brownwood Middle School, Texas
Canyon High School Honors Band, Braunsfield, Texas
Cypress Creek High School Orchestra, Houston, Texas
Dallas Symphony Orchestra, Texas
Fort Bend Symphony Orchestra, Sugar Land, Texas
Frisco High School Choir, Fisco, Texas
Greenville Independent School District Bands, McKinney, Texas
Heart of Texas Concert Band, San Antonio, Texas
Highland Park United Methodist Church, Dallas, Texas - Sleigh Ride
Houston Symphony Orchestra, Texas
Lake Highlands High School Wind Band, (Sleigh Ride) Richardson ISD, Dallas, TX
New Texas Symphony Orchestra, Dallas, Texas
Pasadena Philharmonic Orchestra, Pasadena, Texas
Richardson Community Band, Richardson, Texas
Rodeo Palms Junior High BandManville, Texas
Roma High School Band, Roma, Texas
Rowe Middle School Band, Cypress, Texas
Smart Orchestra, Marcos, Texas
Steele High School Symphonic Band, "A Christmas Festival", Guadalupe Valley, Texas
University of Houston Band, Houston, Texas
Waco Symphony Orchestra, Waco, Texas
Westwood Junior High School Band, Dallas, Texas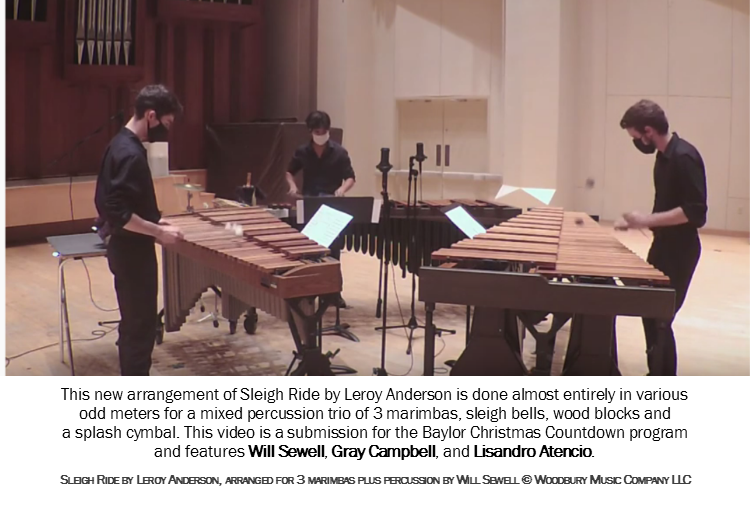 Utah
Vermont
Virginia
Charlottesville Symphony, Charlottesville, Virgina
Clover Hill High School Wind Ensemble, Midlothian, Virginia
Glen Allen High School, Glen Allen, Virginia
King's Park Concert Band, Springfield, Virginia
Lake Braddock Secondary School Band, Burke, Virginia
Mills E. Godwin High School Band, Richmond, Virginia
Monacan High School Band, Monacan, Virginia
National Chamber Ensemble, Arlington, Virginia
Regent University Chorus, Virginia Beach, Virginia
Saint Paul VI Catholic High School, Chantilly, Virginia
Thomas Dale High School Band, Chesterfield, Virginia
Virginia Chorale, Virginia
Virginia Handbell Consort, Williamsburg, Virginia
Virginia Symphony String Quartet, Norfolk, Virginia
Washington
Auburn Symphony Brass Quintet, Auburn, Washington
Bellevue Youth Choirs, Bellevue, Washington
Kirkland Civic Orchestra, Kirkland, Washington
Metropolitan Youth Symphony, Sleigh Ride ( @ 29:00)
Music for Charity at University of Washington A Sleigh Ride for a good cause
Seattle Symphony Orchestra, Seattle, Washington
Symphony Tacoma, Tacoma, Washington
Tacoma City Ballet, Washington
* choreography - dance
Tacoma Concert Band, Tacoma, Washington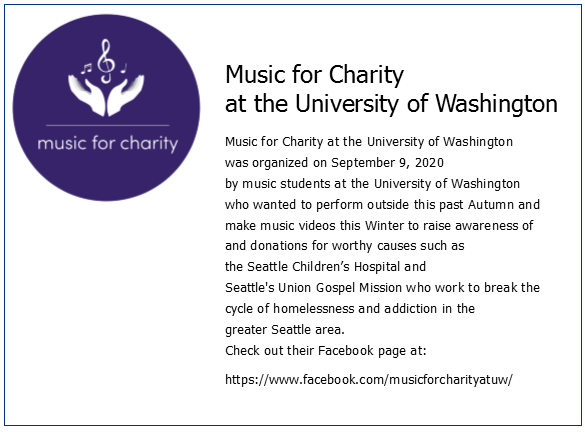 Wisconsin
Blair-Taylor School District, Blair, Wisconsin
Chilton High School Concert Chorale, Chilton, Wisconsin
Columbus High School Band, Columbus, Wisconsin
Concord Chamber Orchestra, Glendale, Wisconsin
Festival City Symphony, Germantown, Wisconsin
Lakeland University Band, Plymouth, Wisconsin
Hudson High School Band, Hudson, Wisconsin
Logan High School Band, La Crosse, Wisconsin
Madison Symphony Orchestra, Madison, Wisconsin
Marquette University Gold and Blues "Sleigh Ride" arr. Phil Kim, A Cappella Choir
Marquette, Wisconsin
Owen-Withe School District, Wisconsin
Shorewood High School Band, Shorewood, Wisconsin
Wisconsin Lutheran High School, Milwaukee, Wisconsin
Wyoming
Location unknown
Emily McGovern, alto saxophone & cornet, Graham Miller, trombone & euphonium, Amelia, clarinet, Adam, trumpet, Anna, trombone, Robert, trombone & euphonium, Ty, trombone, Brooklyn, baritone saxophone, Andrew, piccolo, AJ, percussion, Jonah, french horn, Andrew, flute, Alan, euphonium, Grace, clarinet, David, bassoon
Aiyana Greene, soprano, Patrick Greene, guitar, Sleigh Ride
Amici Music, Daniel Lau & Daniel Weiser perform Sleigh Ride piano duet
Anthony Joson, Sleigh Ride, Clarinet Quartet
Ariadne Antipa, Sleigh Ride, piano
Sleigh Ride by Leroy Anderson (arr. Cameron Lincoln for piano quintet) 3:25
Brian Kaether, violin I, Kaili Wang, violin II, Addison Jadwin, viola, Gaby Li, cello, Cameron Lincoln, piano
Edge Brass, Sleigh Ride
Fran Brown, A Christmas Festival
Giorgio Arsenis, Sleigh Ride, guitar
Gordon Lustig, Sleigh Ride, guitar, madolin, ukulele
Instituto SIM, A Christmas Festival
Jazelle Green, Sleigh Ride
Julie Andrews, Sleigh Ride
Karen Lam, Sleigh Ride
Kassidy Dent, Thomas Effinger, Sleigh Ride, piano duet
Musical Traces, Emily & Kaitlin Webster-Zuber, Sleigh Ride, piano duet
Ollin Brass, Sleigh Ride
Agrupación Musical La Unión, A Christmas Festival
Zach "Ohio" Woodwinds "Sleigh Ride for Woodwind Choir" - One musician playing 11 instruments !
Samantha Wolf performs "Sleigh Ride" for the Charleston International Music Competition
---
International
Australia
Queensland Medical Orchestra + Choir
Saint Peter's Lutheran College, New Farm, Australia
Belgium
Brazil
Canada
Anglican Cathedral of St. John the Baptist
St. John's, Newfoundland and Labrador, Canada.
Calgary Philharmonic Brass Quintet,
performing their new arrangement of Sleigh Ride
Calgary, Alberta, Canada
Chebucto Heights Elementary School,
Halifax, Nova Scotia, Canada
Dana Pedersen, Fort St. John, British Columbia (Sleigh Ride - piano duet)
David Rourke + Summer Camargo, Montreal, Canada
Forest Glen and Hillcrest Schools,

Hamilton Concert Band & Dundas Valley Orchestra
Hamilton, Ontario, Canada
Moncton, New Brunswick, Canada
Intrada Brass of Oakville, Ontario, Canada
Music with Jennifer, Jennifer Dahl & Hitomi Ishimoto, Sleigh Ride, piano duet
Fort McMurray, Alberta, Canada
Lewisporte Academy, Lewisporte
Newfoundland + Labrador, Canada
Macdonald Drive Junior High, St. John's
Newfoundland + Labrador, Canada
New Westminster and District Concert Band
British Columbia, Canada
Les Petits Chanteurs du Mont-Royal, L'Orchestre symphonique des jeunes de Montréal,
A Christmas Festival (Une fête de Noël)
Eglise Saint-Jean-Baptiste
Montréal, Québèc, Canada
St. John/Norrona ELCIC Lutheran Parish,
Strasbourg, Saskatchewan, Canada
Sprucewood Academy, Grand Falls-Windsor
Newfoundland + Labrador, Canada
Victoria Symphony [Sleigh Ride at 24:10], Victoria, B.C. Canada
Bishop Greschuk School, Edmonton, Alberta, Canada
Estonia
Pärnu City Orchestra, Pärnu, Estonia
Estonian National Broadcasting
France
Germany
Hungary
Ireland
Italy
Japan
Korea (South Korea)
Mexico
New Zealand
Auckland Philharmonia Orchestra
Auckland, New Zealand
Norway
Anniken Ottersen Lindbak, "Sleigh Ride"
from the concert: "Light up the dark days" Dec 18, 2020
Piano: Johannes Gartland, Trommer: Magnus Rønning, Bass: Gaute Rosvold, Gitar: Sindre Brynildsen, Trombone: Knut-Erik Kjøge, Trombone: Lina Steen, Saxofon: Marte Dreierstad, Saxofon: Stine Maehlum
Peru
Poland
Opole Quartet concert in Prószków, "Plink, Plank, Plunk!" (at 24:00) Opole, Poland
Arkadiusz Czyzewski 1st violin, Maciej Wachowski 2nd violin, Oleg Konovalov viola, Mikolaj Galan cello
Portugal
Singapore
Spain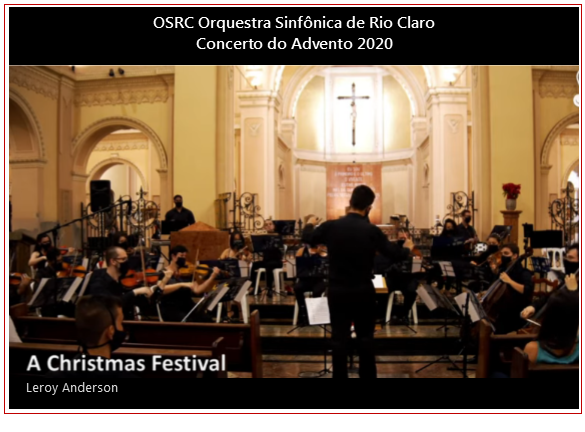 Sweden
Hillsong Church, Stockholm, Sweden, Jingeling tingeling (Sleigh Ride in Swedish)
Kunglicka Musikhögskolan, Stockholm, Sweden
Oskar Hanson, Skt Johannes kyrka, Stockholm, Sweden, Sleigh Ride, orgel (organ)
Switzerland
United Kingdom
Albert's Orchestra, Royal Albert Hall, London
Black Dyke Band,
Sandbeds, QUEENSBURY, Bradford, U.K.
Burton Concert Band, Burton-upon-Trent, U.K.
City of Cardiff Concert Band, Cardiff, Wales, U.K.
Colne Valley Youth Orchestra, Colchester, U.K.
Derby School, Derby, England
Eynsford Concert Band, Eynsford, Kent, England
Goring and Streatley Concert Band, "Sleigh Ride", Oxfordshire, England
Kidenza, Tonbridge, Kent, England
Kingston Music Service
Royal Borough of Kingston Upon Thames
Chessington, England
Leeds Youth Orchestra, Leeds, Yorkshire, England
London Symphony Orchestra
London, England
Marine Society and Sea Cadets, London, U.K.
National Centre for Dance
Edinburgh, Scotland
North Cheshire Wind Orchestra
Warrington, England
Orpheus Sinfonia, "A Christmas Festival" by Leroy Anderson (arr. Tom Bettley) [06:58]
The Old Court, Royal Borough of Windsor and Maidenhead
England
Peterborough Cathedral, England
Royal Ballet Sinfonia, Birmingham, England
Royal Northern Sinfonia, Gateshead
Tyne and Wear, England
Royal Scottish National Orchestra
Sheffield University Wind Orchestra, Sheffield, England
"A Christmas Festival"
Sidcot School, Winscombe
North Somerset, England
Spiral Saxophone Quartet, London
Stockport Grammar School Orchestra
Stockport, Cheshire, England
Sunderland Symphony Orchestra, Sunderland
Tyne and Wear, England
University of Nottingham,
Wind, Brass & Percussion Society - Sleigh Ride (71 musicians)
Welsh National Opera Christmas Show
Cardiff, Wales, U.K.
Whitburn Band, West Lothian, Scotland, U.K.
Winchester College Symphony Orchestra, Winchester, England
Linden Innes-Hopkins, Saint Mary's Church, Welwyn
Ena Baga plays "Sleigh Ride" on the Hammond X66 Theatre Organ, Ynyshir, Rhondda Cynon Taf, South Wales
Unknown
---
Military Bands of the USA, Canada and the United Kingdom
Holiday Concerts 2020 - 2021
The Anderson family is extremely proud that Leroy Anderson's music is frequently performed by the bands and other ensembles of the US Forces and by the military bands of Canada, the United Kingdom and those of many European countries.
United States
The Fourth Infantry Division U.S. Army Band at Fort Collins, Colorado recorded A Rocky Mountain Holiday Concert with numerous ensembles of musicians performing unique arrangements of holiday songs in a 32-minute show you must see. Many people make humerous holiday music videos. This is perhaps the most creative we have seen. The finale is the Ivy Wind Ensemble giving a superb performance of "Sleigh Ride" with a horse whinny played on French horn - the first we have heard.


U.S. Army Band, Pershing's Own featuring SSgt. Nicole Bouffard singing to the U.S. Army Band's arrangement of Sleigh Ride.


The U.S. Army Field Band at Fort Meade, Virginia will perform a jazz version of "Sleigh Ride" (vocal) and post it to the band's Facebook page this December, 2020.


The U.S. Navy Band, U.S. Fleet Forces Band and the U.S. Navy Band Southeast will each perform "Sleigh Ride" and post a video to their website or social media page this December 2020.


The United States Air Force Band at Washington, D.C. will perform and post "Sleigh Ride" to the band's Facebook page this November, 2020.


The United States Air Force Band of the West "Holiday in Blue" will perform and post "Sleigh Ride" to the band's Facebook page this December, 2020.


The U.S. Air Force "Airmen of Note" jazz band will perform and post "Sleigh Ride" to the band's Facebook page this November, 2020.


The U.S. Army Band Bluegrass Band "Country Roads" will perform "Sleigh Ride" in the "Shenandoah Thanksgiving Video", a free performance for viewer enjoyment with a holiday theme.


The 77th Army Band at Fort Sill, Oklahoma will perform and post "Bugler's Holiday" to the band's Facebook page this November 7, 2020.
Canada
The Naden Band of the Royal Canadian Navy in Victoria, British Columbia will perform "Sleigh Ride" during their holiday concert and post a video of the performance to their social media page.


The 36th Canadian Brigade Group Band of the Royal Canadian Army in Halifax, Nova Scotia will perform "Sleigh Ride" during their holiday concert and post a video of the performance to their social media page.
United Kingdom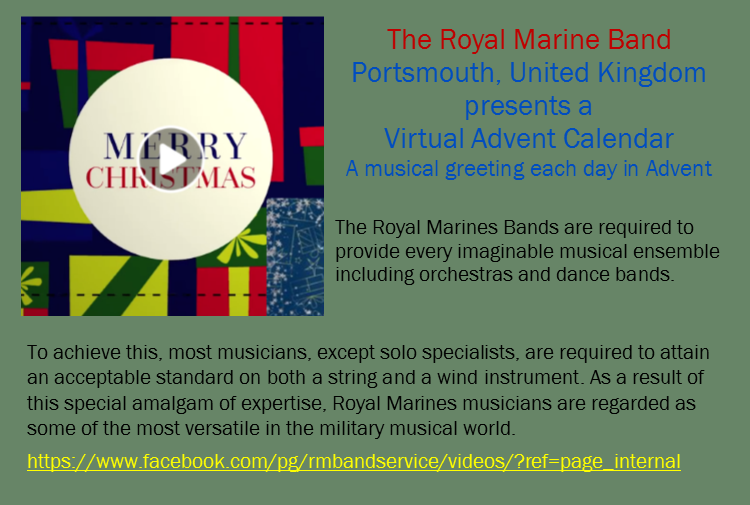 Leroy Anderson Places
Born and raised in Cambridge, Massachusetts, Leroy Anderson lived in Woodbury, Connecticut from 1949 until his death in 1975. The National Park Service named the Leroy Anderson House to the National Register of Historic Places. The Leroy Anderson House has been designated as an Historic House Museum by the Town of Woodbury.
Leroy Anderson Memorial Bandstand
Leroy Anderson Memorial Bandstand, North Green, 11 Main Street South, Woodbury, Connecticut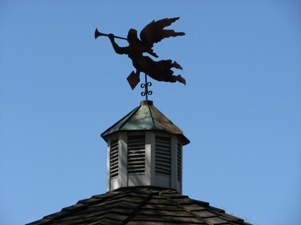 The Leroy Anderson Memorial Bandstand was built by the Woodbury Lions Club in 1986 and was dedicated to the memory of Leroy Anderson on September 16, 1986 during a concert by the West Point Military Academy Band. The concert took place on the North Green near the bandstand.
The Woodbury Lions Club decorates the bandstand for Christmas each year on the first Sunday after Thanksgiving. The lighting of the Woodbury Christmas Tree on the North Green takes place on the first Saturday in December each year.
Google Maps: Leroy Anderson Memorial Bandstand, Woodbury, Connecticut
---
Eleanor Anderson Memorial Garden
Eleanor Anderson Memorial Garden, North Green, 11 Main Street South, Woodbury, Connecticut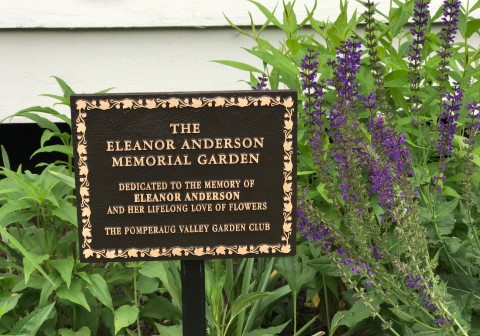 The Pomperaug Valley Garden Club dedicated the renovated garden surrounding the Leroy Anderson Memorial Bandstand on Woodbury's North Green to the memory of Eleanor Anderson, the widow of composer Leroy Anderson and a longtime member of the garden club who died in 2014. The dedication took place on June 16, 2018.
Google Maps: Eleanor Anderson Memorial Garden, Woodbury, Connecticut
---
New North Cemetery
Leroy and Eleanor Anderson are buried in Woodbury's New North Cemetery in Woodbury, Connecticut. From the four-way intersection of Washington Avenue, Church Street and Linden Street, travel West on the entrance road of the cemetery. The graves of Leroy and Eleanor Anderson are on your right (to the North) just South of the large flagpole. The graves are adjacent to the West-running entrance road.
Google Maps: North Cemetery, Woodbury, Connecticut
---
Also visit the official website
of the
Leroy Anderson Foundation
established by his family.