News & Notes
International
"Sleigh Ride" is the most popular holiday song worldwide in 2015
In a press release isued December 15, 2015 - ASCAP, the American Society of Composers, Author's and Publishers, named Sleigh Ride by Leroy Anderson as the most popular classic holiday song worldwide in 2015. The ASCAP list of holiday songs is based on performance data tracked by the airplay monitoring service, Mediaguide, from over 2,500 terrestrial and satellite radio stations nationwide.
According to ASCAP, the most popular artist version of Sleigh Ride is Leroy Anderson's own recording with the composer conducting a studio orchestra.
ASCAP also named Sleigh Ride as the third most performed holiday song of the past decade. The data was compiled with the help of Mediaguide, the most comprehensive digital audio performance tracking technology in the world.
"Sleigh Ride" is the only holiday song originally written as an instrumental piece for a symphony orchestra. The Boston Pops Orchestra gave the first performance in a concert conducted by Arthur Fiedler at Symphony Hall in Boston, May 4, 1948. Mills Music published it that same year. The Boston Pops Orchestra recorded it in June of 1949. Mitchell Parish added lyrics in 1949.
To learn more about when and where Leroy Anderson wrote Sleigh Ride, visit the official website of the Leroy Anderson Foundation established by his family.
---
Sweden
Sveriges Radios Symfoniorkester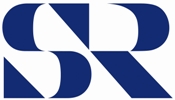 The Swedish Radio Symphony Orchestra and Chorus under the direction of conductor Marit Strindlund presented a concert of classical Christmas music, Friday, December 18, 2015, at Bergwald Hall, Dag Hammarskjölds väg 3, Stockholm. "Sleigh Ride" and "A Christmas Festival" by Leroy Anderson were included in the program that was broadcast live on Swedish Radio channel P2.
Introducing "Sleigh Ride" the radio host told the audience that the music in this concert represented many countries - Iceland, Germany, England, Sweden and the USA. "Sleigh Ride" is Swedish Christmas music she explained, since Leroy Anderson was completely Swedish. "His father came from Kristianstad and his mother from Stockholm." "Det är så underbart musik och är härligt orkestrerat." (It is such wonderful music and is beautifully orchestrated.)
The program included: "Ur Magnificat (Nr 1)," by C.P.E. Bach;
"Jul, Jul Strålande Jul," by Gustaf Nordqvist;
"Var Inte Rädd För Mörkret," by Karin Rehnqvist; with the Radio Chorus, Marit Strindlund (Director), and Jennie Eriksson Nordin (Soloist),
"Koppången," Per Eric Moraeus;
"For Unto Us A Child Is Born Ur Messias," by Georg Friedrich Händel;
"O Makalösa Stjärna," by Hilding Rosenberg;
"Sleigh Ride," by Leroy Anderson;
"Klang Min Vackra Bjällra," Folk melody, arranged by Ingvar Karkoff;
"Prelude: Es Ist Ein Ros Entsprungen," by Johannes Brahms;
"Det Är En Ros Utsprungen," by Michael Praetorius;
"Ur Nötknäpparen," by Pjotr Tjajkovskij;
"Det Brinner En Stjärna," David Wikander;
"In Dulci Jubilo," Georg Philipp Telemann;
"A Christmas Festival," Leroy Anderson;
"Julmedley (Disney)," Unknown, arranged by Ukkonen;
"Jauchzet Frohlocket Ur Juloratoriet," by Johann Sebastian Bach.
Click on this link to go to the web page of Swedish Radio channel P2s archived recording of the Swedish Radio Orchestra and Chorus Christmas Concert 2015. Once the page opens, click on the blue bar titled "Lyssna" (Listen).
Finland
Arenan Radio
Arenan Radio, the Swedish language radio station of Finland, broadcasted a program of Christmas seasonal music (julmelodier) on January 2, 2016. The program opened with "Sleigh Ride," composed and performed by Leroy Anderson conducting a studio orchestra for a 1961 recording.
---
Mattatuck Museum
A Wonderland of Snow: The Life and Music of Leroy Anderson
November 19, 2015 - February 7, 2016
The Leroy Anderson Foundation is pleased to partner with the Mattatuck Museum in Waterbury, Connecticut in presenting an exhibit featuring Leroy Anderson. With materials borrowed from the Leroy Anderson Foundation, the Mattatuck Museum is honoring the life and music of Leroy Anderson who made his home in nearby Woodbury, Connecticut.
The museum describes the exhibit with these words: "Leroy Anderson was a composer of orchestral songs without words that have permeated the American culture. Using music, photographs, archives and other memorabilia, this exhibition explores the career of the man whose music has become a part of our everyday life."
The Mattatuck Museum is located at 144 West Main Street in downtown Waterbury, Connecticut on the north side of the Waterbury Green. The Mattatuck Museum is closed on Mondays. The museum is open Tuesday - Saturday: 10:00 a.m. - 5:00 p.m., Sundays: 12 noon - 5:00 p.m. Please note that the galleries are cleared 15 minutes before closing. The museum will be closed on Christmas Day and New Year Day.
Admission: Museum Members: Free, Adults: $7, Seniors (65+) and Students with valid College I.D: $6, Children under 16: Free.
---
Leroy Anderson in Concert
This hour long special radio program features Leroy Anderson, America's most popular light music composer, conducting and commenting about his many musical hits, including Bugler's Holiday, The Syncopated Clock and Blue Tango and 8 others from a 1972 concert with the United States Air Force Band in Washington, D.C. Also heard is Leroy Anderson conducting three of his works with the Purdue University Symphonic Band.
Leroy Anderson in Concert is produced and hosted by Kurt Anderson, the composer's son. Kurt said in the program that "This concert perfectly captures the musical wit and personal charm of Leroy Anderson since, except for the opening work, he introduces each of his compositions."
This program was broadcast on 178 radio stations in 30 states and also in Australia in July 2011. These included the cities of San Francisco, Dallas, Atlanta, Philadelphia, Cleveland, Salt Lake City. In New York state 16 stations broadcast the program and in Pennsylvania 25 stations.
Leroy Anderson conducted his following compositions/arrangements:
The Captains and the Kings- The United State Air Force Band, A Trumpeter's Lullaby - The United State Air Force Band, Belle of the Ball - The United State Air Force Band, The Phantom Regiment - The United State Air Force Band, Serenata - The United State Air Force Band, Clarinet Candy - The United State Air Force Band, The Irish Washerwoman- The Purdue University Symphonic Band, The Girl I Left Behind Me- The Purdue University Symphonic Band, Horse and Buggy- The Purdue University Symphonic Band, The Syncopated Clock - The United State Air Force Band, Bugler's Holiday - The United State Air Force Band, The Waltzing Cat- The United State Air Force Band, Home Stretch - The United State Air Force Band, Blue Tango - The United State Air Force Band
The last work heard was an arrangement that Leroy Anderson made as a gift for Arthur Fiedler. 76 Trombones from The Music Man by Meredith Willson. Since Leroy Anderson never conducted this work it is performed with Kurt Anderson conducting The United States Coast Guard Band.
"Leroy Anderson in Concert" is made possible by the Leroy Anderson Foundation. It is the fourth nationally distributed public radio program about the music of Leroy Anderson that has been aired since 1999.
United States
Winter Holiday Concerts
Orchestras and concert bands throughout the United States performed "Sleigh Ride", "A Christmas Festival" and other compositions by Leroy Anderson during the 2015-2016 Advent - Christmas - New Year's holiday season.
Concerts that included Leroy Anderson's music included:
American Fork Symphony, American Fork, UT;
American River College Orchestra, Carmichael, CA;
Bach Choir Of Bethlehem Bethlehem, PA;
Baltimore Symphony Orchestra, North Bethesda, MD;
Boise Philharmonic and its Master Chorale, Boise ID;
Bowling Green High School Bands, Bowling Green, OH;
Brockton Symphony Orchestra, Brockton, MA;
Buffalo Philharmonic Chorus Buffalo, NY;
Cascade Symphony Orchestra, Edmonds, WA;
Cereal City Concert Band, Battle Creek, MI;
Charlottesville Municipal Band, Charlottesville, VA;
Chatham Community Band, Chatham, NJ;
Columbus Symphony Orchestra, Columbus, OH;
Dexter Community Orchestra, Dexter, MI;
Erie Philharmonic Chorus, Erie, PA;
Florida Lakes Symphony Orchestra Mount Dora, FL;
Hanover Wind Symphony, Hanover, NJ;
Jacksonville Masterworks Chorale and the St. Augustine Orchestra, Palm Coast, FL;
LaGrange Symphony Orchestra LaGrange, GA;
Lakes Area Community Band and Navy Band, Great Lakes Lake Villa, IL;
Little Rock Wind Symphony, Little Rock, AR;
Maybrook Wind Ensemble Maybrook, NY;
Milwaukee Symphony Orchestra, Milwaukee, WI;
National Arts Centre Orchestra, Ottawa, ON CANADA;
National Chamber Ensemble, Arlington, VA;
Northbrook Symphony Orchestra Northbrook, IL;
Oklahoma City Philharmonic, Oklahoma City, OK;
Paducah Symphony Orchestra Paducah, KY;
Pittsburgh Symphony Pittsburgh, PA;
Port Angeles Symphony Port Angeles, WA;
Ridgewood Symphony Orchestra, Ridgewood, NJ;
Santa Fe Symphony, Santa Fe, NM;
Seacoast Wind Ensemble, Exeter, NH;
Shawnee Choral Society, Topeka, KS;
Sierra Vista Community Band, Sierra Vista, AZ;
Sioux City Symphony Orchestra, Sioux City, IA;
Sno-King Community Chorale and the Cascade Symphony Orchestra Everett, WA;
Springfield Symphony Orchestra and Chorus, Springfield, MA;
Terre Haute Symphony Orchestra, Terre Haute,IN;
Tri-County Symphonic Band, Rochester, MA;
University of Northern Iowa's New Horizons Band, Cedar Falls, IA;
Vermont Youth Philharmonia, Burlington, VT;
Vermont Youth Symphony Orchestra, Burlington, VT;
Voices Unlimited Portland, OR;
Walla Walla Symphony Youth Orchestra, Walla Walla, WA;
Westmoreland Symphony Orchestra, Greensburg, PA;
West Hartford Symphony Orchestra, West Hartford, CT;
West Suburban Symphony, Clarendon Hills, IL;
Wilmington Choral Society, Wilmington, NC;
Winston-Salem Community Band, Winston-Salem, NC;

---
New Published Music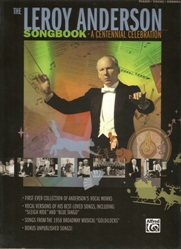 New editions of Leroy Anderson's music have been published for orchestra, band and piano, including some works that are being made available for the first time. These can be found on the Published Music page on this website.
Photos and Videos
for your Concert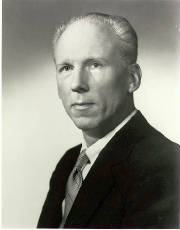 High resolution photos and special video material are available to assist in the promotion and presentation of concerts featuring Leroy Anderson's music. For detailed information go to Photos page.
---
US Postal Service Commemorative Stamp
for LEROY ANDERSON

Citizens' Stamp Advisory Committee Seeks Input from Public
Your help is needed! The U.S. Postal Service issues commemorative stamps each year to honor American citizens. The Postal Service has yet to recognize Leroy Anderson, a composer whose music has touched the lives of millions of people.
Please write a letter in support of the proposal to issue a stamp in honor of Leroy Anderson. Address your letter to:
USPS STAMP DEVELOPMENT
ATTN: CITIZEN'S STAMP ADVISORY COMMITTEE
1735 NORTH LYNN ST STE 5013,
ARLINGTON VA 22209-6432
It is important, too, to ask your Senators and Representatives in Congress for their support of this proposal, and to urge them to write the Citizen's Stamp Advisory Committee.
The stamp committee would be appreciative if you would send a copy of your letter to the Leroy Anderson Stamp Committee, P.O. Box 447, Woodbury, CT 06798.
Thank you!
This page was last updated January 1, 2016