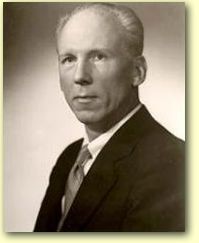 Leroy Anderson (1908-1975)
American composer of light concert music
Updated January 24 2019
version for Mobile devices
Welcome to the official website of Leroy Anderson, the American composer of light concert music. Leroy Anderson wrote many popular compositions including: Sleigh Ride, Blue Tango, The Syncopated Clock, The Typewriter, Bugler's Holiday, Trumpeter's Lullaby, and Fiddle-Faddle and many others.
Here you can read his official biography, see a complete list of his compositions and arrangements, see a list of his recordings for Decca Records, read quotations about Leroy Anderson, and learn about important places in the life of Leroy Anderson, some of which you can visit.
To read the biography in other languages, visit the desktop version of this website. The link is at the bottom of this page.
~ ~ ~
Also visit the official website
of the
Leroy Anderson Foundation
established by his family.