Quotations about Leroy Anderson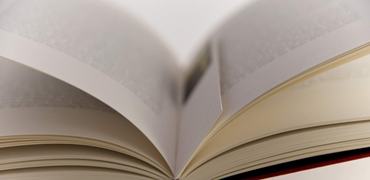 "Leroy Anderson is one of the great American masters of light orchestral music. Though we have performed his works countless times over the years at the Boston Pops, his music remains forever young and fresh as the very first day on which it was composed."
"Leroy Anderson is an American original - direct, honest, personal, idiosyncratic, and free of pretension. His music is directed to, and reflective of, the American soul."
-
John Williams, composer; conductor laureate, Boston Pops Orchestra
~ ~ ~
"Leroy Anderson ended up being the American Johann Strauss, Jr., the ultimate American composer of light, perfectly crafted orchestral music. Much of his repertoire is still played to this day."
"Leroy Anderson was a crossover composer before anyone came up with the term. The voice of Leroy Anderson became the voice of the Boston Pops in its dual commitment to approachability and to excellence."
-
Keith Lockhart, conductor, Boston Pops Orchestra
~ ~ ~
"Leroy Anderson had a rare and remarkable wisdom, unusual among composers in any style. He knew the precise measure of his own talent. He never failed to polish his creations to perfection, yet he was never pretentious. The honesty and candor in his music is what earns it a lasting place in the repertoire, secure where thousands of imitators have disappeared."

- Andrew Massey, conductor and composer
~ ~ ~
"Leroy Anderson's orchestral miniatures, including The Syncopated Clock, Sleigh Ride, and Blue Tango are among the best known American concert music written after Gershwin's Rhapsody in Blue and Copland's Appalachian Spring."

- Howard Pollack, musicologist, author "Harvard Composers"
~ ~ ~
"Leroy Anderson is one of the great bridges of American music, a musician who tore down the wall between the so-called 'serious' music and so-called 'popular' music. He introduced millions of people to the sounds a symphony orchestra can make painlessly, with consumate taste and an ear for whimsy."

- Richard S. Ginell, music critic
~ ~ ~
"Sleigh Ride almost certainly holds the distinction of having been recorded by a broader aesthetic range of performers than any other piece in the history of Western music."

- Steve Metcalf, Hartford Courant
~ ~ ~
"Some have called Gershwin the Johann Strauss, Jr. of American music, but one might argue that the designation sits more comfortably on the shoulders of Leroy Anderson."

- Michael Steinberg, Program Notes, NY Philharmonic
~ ~ ~
"Leroy Anderson epitomizes for our era what such earlier masters as Stephen Foster, Victor Herbert and John Philip Sousa did for their eras - the highest standards of craftsmanship tied to widespread popularity."

- Robert Sherman, WQXR, New York City
~ ~ ~
"Next to Johann Strauss there was nobody who could do a certain kind of music better than Anderson. I think he was one of the most completely innovative composers who ever lived - a wonderful and unique talent."
- Nicolas Solinmsky, author, editor
~ ~ ~
"I've always thought of Leroy Anderson's music as being as sophisticated as any of the so-called big names that we do; it's just that he did it in miniature. So is it any different when a short Leroy Anderson piece parodies, or tries to pay homage to, a dance form like the saraband ? Is that any different, really, than Mozart, who would poke fun at the same form, or Brahms or Schubert or Mahler ? I don't think so."

- Leonard Slatkin, conductor
~ ~ ~
"Leroy Anderson was a genius. He worked on a remarkable level of melodic inspiration, tunes pouring out of him like water out of a fountain."

- Henry Fogel, League of American Orchestras
~ ~ ~
"Anderson's melodic genius and impeccable craftsmanship were what made him one of the most popular of all American composers."
"Many of Leroy Anderson's best-known works have long since become a part of the national consciousness, as indelibly ingrained in the American ear as the paintings of his near contemporary Norman Rockwell had been imprinted on the American eye."

- Jim Svejda, Host of "The Record Shelf", KUSC, Los Angeles
~ ~ ~
"Leroy Anderson's compositions and arrangements permeate American culture more thoroughly than the work of any composer of any century."

- Janet Frank, cellist and author, National Symphony Orchestra
~ ~ ~
"Leroy Anderson is one of the most frequently played American composers in the world."

- Ken Gewertz, Harvard University Gazette
~ ~ ~
"Leroy Anderson's music has thrilled millions of Americans and indeed the entire international music world for over sixty years."

- Erich Kunzel, conductor